Main Content
Slideshow
Cory Green Group
Welcome to

North Shore Chicago
ASK CORY
Leading

North Shore Luxury Broker
Unmatched Expertise
Unparalleled Service
Find Out How

Working with Cory is Different
Who is

Cory Green

Having been involved in the real estate industry for over 18 years, with over $4 billion in real estate transactions, from high rise development and construction to residential home sales, Cory offers a wealth of experience and knowledge in real estate finance, contracts, construction and negotiation.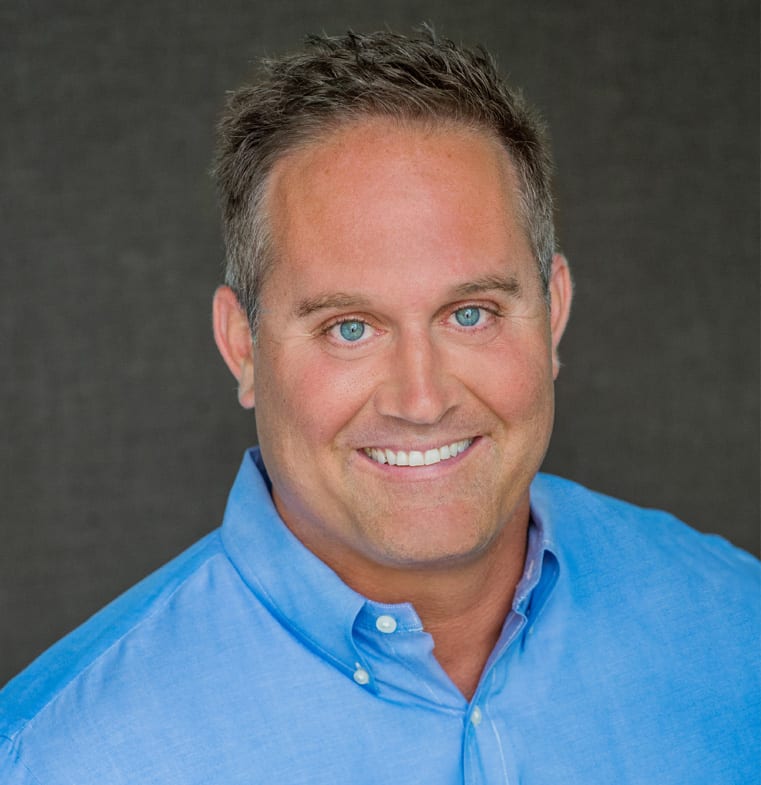 https://api.idxbroker.com/clients/savedlinks/10856/results
Discover North Shore Chicago
If you came to this website looking for an incredible region to live, you are absolutely in the right place. There is no better area to find the house and the lifestyle you've always dreamed of than here.
Featured Communities
Testimonials
What our clients say about us
"We had an amazing experience working with Cory Green. He pulled out all the stops, literally all the stops, to help us secure our dream home. Cory took the time to find out what was important to us and when we found the right home, he worked his magic to make it happen. Thank you Cory!"
Bought a Single Family home in 2022 in Lake Forest, IL.
"For real, Cory's negotiation skills and tactics are the reason I have a home in this insane market. I appreciate his patience and insights. I also really appreciated his ideas that added to my vision of how to make.this house my own. Cory also has a superstar by his side, Nikki! I couldn't be happier with how this process went. Thank you Cory and Nikki!"
Bought and sold a Single Family home in 2022 in Lake Zurich, IL.
"Cory made all the difference here. We would not be in this home now without his work at every step along the way. We had previously purchased and sold a dozen properties over the years and had slipped into the view that having an agent on the buy side might not be that valuable to buyers. But we decided to work with Cory in looking for our home. He steered us to this gem the moment it was listed, got us that day in to see it, and helped us craft an offer that was competitive over other offers. He then advised us through inspections, legal, and financing. This deal could easily have fallen apart at any of these phases - and nearly did a few times - but Cory managed to keep the process going and got us to closing. It is not an exaggeration to say we would not be living in our home today without Cory's experience and network and responsiveness working for us during this process."
david wickersham
"My husband and I recently bought a home in Lake Bluff with Cory. Cory helped us navigate our move from the city, and guided us through an effective negotiation for the purchase of our home. The thing that set Cory apart for me was that he was by far the most "full service" realtor we have ever worked with, and actively supported our transaction every single step of the way: from researching issues that came up in inspection to offering to meet contractors after closing because we hadn't moved in yet. I would emphatically recommend him to anyone purchasing on the north shore."
Vanessa Fox
"It was a great experience working with Cory. He was very knowledgeable and offered great advice for purchasing my first home. He helped ease any questions and concerns. I would highly recommend him to any friends or family members."
Bought a Single Family home in 2021 in Gurnee, IL.
"Cory was great to work with. He was very knowledgeable of the market. Cory was quick to respond to our questions and has wonderful negotiation skills. Cory helped us find our dream house and we cannot recommend him enough."
Bought a Single Family home in 2021 in Lake Forest, IL.
"We had been working with another agent/company while trying to find a house in a very competitive market and we were unable to get anywhere. My husband found Cory and we were able to get the house of our dreams in a great location and at a competitive price. Cory knows the Chicago North Shore market very well and has important relationships with other agents which enabled us to negotiate on a house we thought was out of our reach. Thanks to Cory's persistence we not only sold our house at a good price but he leveraged his contacts to ensure we didn't compromise on our purchase. Thank you Cory!"
Bought and sold a Single Family home in 2021 in Long Grove, IL.
"It was a pleasure working with Cory. He was very responsive, knowledgeable, and offered great advice on all aspects of the purchase. His expertise and effort helped the whole process go very smoothly."
Bought a Townhouse home in 2021 in Lake Forest, IL.
"Cory was everything we needed to purchase our dream home. Professional, patient, responsive, resourceful, expert in home construction/renovations, great negotiator. He is still an asset to us during our grand renovation process. Thank you Cory!"
Patricia Martinez
"Cory was very helpful during the entire buying process, was willing to take the time to answer all my many questions in a timely manner, and went above and beyond even after closing! I highly recommend Cory and will be using him when we sell our home in 4-5 years."
Shawna Jackson
"We really enjoyed working with Cory. Cory helped us sell our old home and purchase our current home. Cory worked hard on our behalf and was always responsive. He has great insights to the market and also gave wise advise. Cory is also a fun person to be around-which is important during stressful times like moving."
Bought and sold a Single Family home in 2020 in Lake Forest, IL.
"We could not have been more pleased with Cory Green as our agent. He is very responsive, professional and extremely knowledgeable. He has a pulse for the market that gives him a unique edge over many others. Cory was able to work with us to understood our goals, what we like, our sense of style and what we needed as a family. He found our dream home for us and helped us all the way to close. Cory is a true navigator through the process of buying a home! Thank you so much!!"
Bought a Single Family home in 2021 in Lake Forest, IL.
"Cory is an excellent realtor with a very professional demeanor. He is always prepared with the best advice for your specific situation and is available at a moments notice to guide you in the right direction through tough decisions. I highly recommend Cory for selling and purchasing your home."
Jordan Bass
"If you want a realtor who is totally client-oriented and very open and honest and knowledgeable about the workings of a home, then Cory is the best choice for your consideration. From our very first meeting a year ago, we were impressed with Cory's work ethic, easy demeanor and past history of development and construction and sales. Based on our personal preferences, we decided to hold off looking for homes until this past September and Cory pinpointed homes that we were interested in and ultimately ended buying one fairly quickly. We are now working with Cory to sell our home and we have full confidence in his ability to help us achieve a fair price."
Bought a Single Family home in 2020 in Libertyville, IL.
"What started out as a straightforward home purchase with the seller promising a fast close turned into an unanticipated six-month marathon after learning the home would be a short sale requiring not one but two outstanding mortgage obligations to be negotiated. There was a startling amount of misinformation and missing information, and then we were faced with having to make a greatly accelerated interstate move while shelter-in-place orders were being announced as the Covid-19 pandemic gained momentum. Through it all, Cory offered us amazing support and advice, and he helped us in many practical ways, too. He introduced us to our lawyer who helped us track the seller's efforts to get approvals from their lenders and who addressed several last-minute problems that would have derailed our closing. Cory coordinated inspections and repair estimates, and he helped keep our concerns on the radar of all parties involved. We had no doubt Cory was on our side: He was proactive, thoughtful, and empathetic, and we could not have asked for a better agent and partner. I recommend him unreservedly."
chezwallace
"Our home purchase was a challenging one due to several unexpected twists and turns. Cory's assistance went above and beyond what we could have hoped, and we are very grateful that we found Cory and had the benefit of his assistance."
Bought a Single Family home in 2020 in Lake Forest, IL.
"We had an extremely positive experience with Cory Green. He was extremely knowledgeable and was able to assist us in having our house go under contract in one week after it was listed. He has strong negotiating skills, as we got top dollar on the house we were selling and a great price for the house we bought. He was incredibly responsive and highly recommend him!"
Sold a Single Family home in 2020 in Lake Forest, IL.
"Cory was great. We went under contract in a matter of days at a great price. Cory was also very responsive and helpful throughout. We couldn't have been happier with everything!"
Bought and sold a Single Family home in 2020 in Lake Forest, IL.
"We had very specific requirements regarding what kind of home we needed, including which direction our house was facing. Cory took all of our needs into consideration, even previewing homes for us to ensure it was a good fit for our family. He took the time make sure that he explained every single aspect of the home buying process to us, even though we were already somewhat familiar with it, all in an effort to ensure that we understood all of our options and the timing of everything. He also did a full comparative market analyses for us on the homes we were interested in pursuing to ensure that we fully understood the pricing approach. It wasn't a easy process by any means with putting in offers on multiple different homes and tough negotiations, but Cory was by our side the entire time to ensure we were comfortable with everything and he saw everything through to the end. We are very much looking forward to work with him in any future home deals that we might have!"
Showed home in 2020 in IL 60044.
"Cory was beyond helpful from the very first day that we met him. We looked at many homes with him and he always provided comprehensive feedback in terms of comparing the homes in a side by side fashion and pointing out the positives and negatives of each. He was very knowledgeable about the area, providing feedback on things such as local market stats and contractors that could help us with work that we needed done once we moved in. He was super responsive at all times of the day/night which was important to us. He guided us in the right direction every step of the way to ensure that we found the right house for our family and purchased it at the right price when he was negotiating on our behalf. He also followed up with us after closing to make sure things were going well and to see if we needed anything. We would without a doubt use Cory in the future and will of course recommend him to our family and friends."
Bought and sold a Single Family home in 2019 in Vernon Hills, IL.
Work
With Cory
Cory offers an unparalleled level of service to his clients, and he would love to be a resource for you. Whether you are buying, selling, renting or investing; his level of professionalism and expertise will exceed your expectations and he will always help you achieve your goals.
Contact
For exclusive news and market updates sign up for our newsletter.